Hard Mated on Bestseller lists and Mate Claimed Excerpt
I'm blown away about
Hard Mated
(Spike's story). It's hit the
USA Today
bestseller list for two weeks running, and now has hit the the top 10 list of all Indie books this week.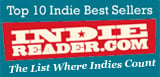 I am thrilled and amazed. And relieved. BodyGuard (the previous indie title in this series), did very, very well, and I feared that Spike's story wouldn't get as much traction. Imagine my surprise to find that Spike's book is my bestselling e-book ... well, ever!
But enough about my happy dance. If you don't read ebooks, you can get Hard Mated in print from Amazon (the short story, Shifter Made, has been bundled with it as well).
I've also posted an exclusive four-chapter excerpt of the upcoming Mate Claimed on my website:
or go to
You can read the excerpt on the page or download it to read on your computer or device (Kindle, Nook, Kobo, Stanza, Adobe Digital Editions, whatever). The PDF file can be read in Acrobat reader or printed.
(Note, you might have a little trouble downloading the epub file if you're in Internet Explorer 9. No idea why, but it gives you a zip file with html files in it, not an epub file. IE 8 and Chrome give you the epub file. This is beyond me.)
In any case, enjoy the excerpt, and many thanks to those who have already downloaded and enjoyed Hard Mated!
Labels: hard mated, Jennifer Ashley, mate claimed, shifters unbound